Kayaking is definitely one of the most exciting water activities out there. If you are looking for an activity which can relieve you from stress as well as offer you an awesome time, kayaking is a great option. If you are planning to go on a kayaking trip, here are some ways on how to make it more awesome.
Dress appropriately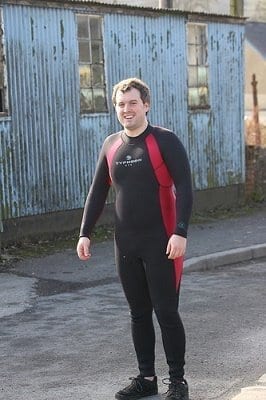 If you are to go kayaking on a hot summer day, you might want to wear quick dry shorts and a cool t-shirt. Clothes made of cotton can really be comfortable. If you want, you can wear a swim suit beneath your clothes especially since some tours allow for some quick dips in the water. Wearing a swim suit is also practical if you are to go for those long kayak camping trips where using a swim suit is almost unavoidable. For footwear, you can always wear a pair of sandals. And to protect you from the sun, do not forget to wear a hat – a sunhat or a ball cap would work fine. Also do not forget to wear sunglasses that have UV protection.
Bring the right equipments
The basic thing you need to bring would be water. Bring plenty of it especially on a hot day. Bring sunscreen to protect your skin from the sun as well as an insect repellent. If you know you are going to get too sweaty, bring a towel. A change of clothes would be practical especially if there is a chance of rain. Another important thing to bring is a camera especially if you like preserving those wonderful sights nature has to bring. If your camera isn't waterproof, make sure you store it in a waterproof case. Of course, if you are to go on a kayaking camping trip, you would have to bring the essential items for outdoor camping like tissue paper, sleeping bags, and tents.
Be fit for the trip
One does not necessarily have to be so strong and physically fit for a kayaking trip. After all, even kids can easily row the paddles. But it would help if you can prepare yourself physically. Several hours of camping trip will require a strong heart and lungs. That is why doing short cardio exercises several days before kayaking can help you in a big way. Imagine finding yourself not having to catch your breath after several minutes of kayaking – that would surely help you enjoy more of the experience. Though not really necessary, it would also help you if row better if you improve your core and back muscles.
Be familiar with the basics
There are a lot of articles online that teach about the basics of kayaking. It would not hurt if you read them as they can really give you a lot of basic ideas. There are also a number of online videos that can teach you and help you be familiar with kayaking. Once you are in your kayak and holding your paddle, you would be able to apply the basic knowledge you have learned online. The basic skills which would be taught to you during the actual kayaking trip would also not be that hard to grasp once you have been familiar with the basics beforetime.
Consider the time and weather
Weather plays a great role in the outcome of your kayak trip. Usually, people prefer a warm, sunny day. You wouldn't want to be kayaking out there at the heat of the day so it would be best to avoid kayaking at around noon. Go for an early morning trip a or pre-evening one if you want to enjoy a weather that neither extremely cold nor hot.
Take note that rain isn't automatically an obstacle to a awesome kayaking trip. Showers during the summer can be enjoyed especially since these can cause wildlife to come out. Kayak trips are usually cancelled only for reasons such as thunderstorms or very strong winds. So do not get worried about having a miserable day just because you see dark clouds.
Go with the right people
Among the major factors that make kayaking trips fun are your companions. Be with the people whom you like to spend a lot of fun hours with. These people can be your family or your relatives. Kids can go kayaking too, but they just have to be on the same kayak with an adult. You can also consider going on a trip with your friends or even your office colleagues. It would surely be nice to enjoy nature and just relax with people whom you love to be with.
At Kitty Hawk Kayak, we can help you put together an awesome kayaking trip. We have kayaking trips covering various locations. We have overnight trips as well. Contact us now and find out more!