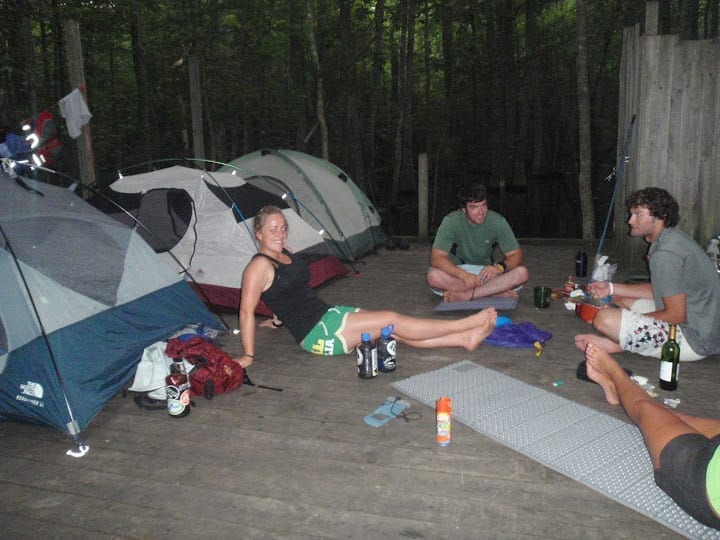 Overnight Kayak Camping Trips are an incredible experience for those who love to paddle and are interested in a wilderness experience in Coastal North Carolina.
We offer overnight expeditions in several areas along the Roanoke, Cashie, Chowan Rivers and their tributaries, and the Albemarle Sound on platforms only accessible by kayak! These areas traverse great natural preserves of the Palmetto Preserve and the Roanoke River National Wildlife Refuge and other watersheds of the Albemarle Sound. Observe bald eagles, owls, white-tailed deer, black bear and the serenity of coastal North Carolina.
One of the hidden gems of the North Carolina State Park system is Merchants Millpond State Park in Gates County. Described as "an enchanted forest, with primitive species of fish relatively unchanged over millions of years, towering bald cypress trees with massive trunks, luxuriant growths of Spanish moss. Here, coastal pond and southern swamp forest mingle, creating one of North Carolina's rarest ecological communities. Together with upland forests, these environments create a haven for wildlife and humanity alike." It is a paddlers' paradise and one of the most unique camping locals in North Carolina.
Kitty Hawk Kayak & Surf School offers guided overnight camping excursions to this majestic paddling mecca. We will paddle to our campsite, set up camp and begin to unwind in the natural beauty of the place. Explore the pond by kayak, hike the trails through the forest, paddle up Bennets Creek, the source of the pond, and camp along the shores. This is also a great place for family camping trips, couples and first time kayakers as the environment is very sheltered from the elements.
You can choose from several tasty menu options to suit all appetites; you never knew camping out could taste this good!
*Discounts available for multi-day expeditions and large groups.