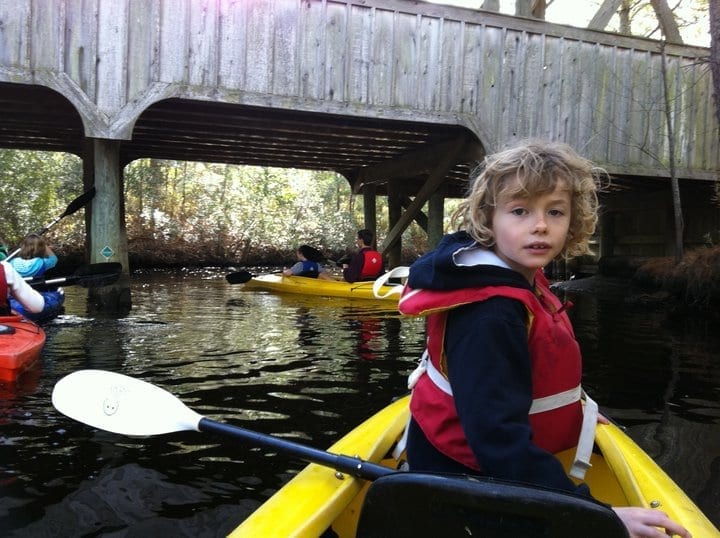 Looking for a way to spice up the PE Department at your school? Come and paddle some of our tour areas with guided kayak instructors.
PE was never this much fun while learning something new. All of our kayak tours begin with paddling instruction, boat steering techniques, safety protocols and a description of the tour area and route. Then we hop in the boats and practice our strokes, turning, breaking and paddling backwards. Now we are ready to venture off onto the tour and observe the natural beauty of the Outer Banks and coastal North Carolina. The guide will talk about local flora and fauna, coastal ecology, local history and offer kayaking tips throughout the tour. We will do all we can to make sure everyone is comfortable and having a good time while getting some good exercise in the outdoors.
*Educators and chaperones go for free for a three hour tour and lab. Includes paddling instruction, safety talk and closure activity.