[colored_box variation="white"]
Serious Paddling Sessions!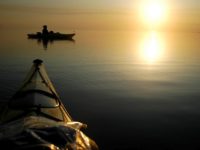 Come and paddle every dag gone tour area that we offer of the course of a week. You pick the days and times you want to paddle and we show you around. Serious kayakers will get to see the diverse paddling offered on the Outer Banks. You will paddle in the Pea Island and Alligator River National Wildlife Refuges, the Corolla Salt Marsh and the Kitty Hawk Woods Maritime Forest Preserve. Priced so if you buy three the fourth is free!!!! This is a great deal for serious paddlers.
$150.00 per adult
$75 per child, 12 years old and up.
[/colored_box]
[divider]
Pricing
Please call us at (252) 261-0145 or 1 (866) 702-5061 for the latest and most accurate pricing.
[divider]
Availability Calendar
[info_box]Although we try very hard to keep all of our calendars up to date – we cannot guarantee that an open date on the calendar means an availability. Please call us at (252) 261-0145 or 1 (866) 702-5061 for the latest and most accurate availability.[/info_box]