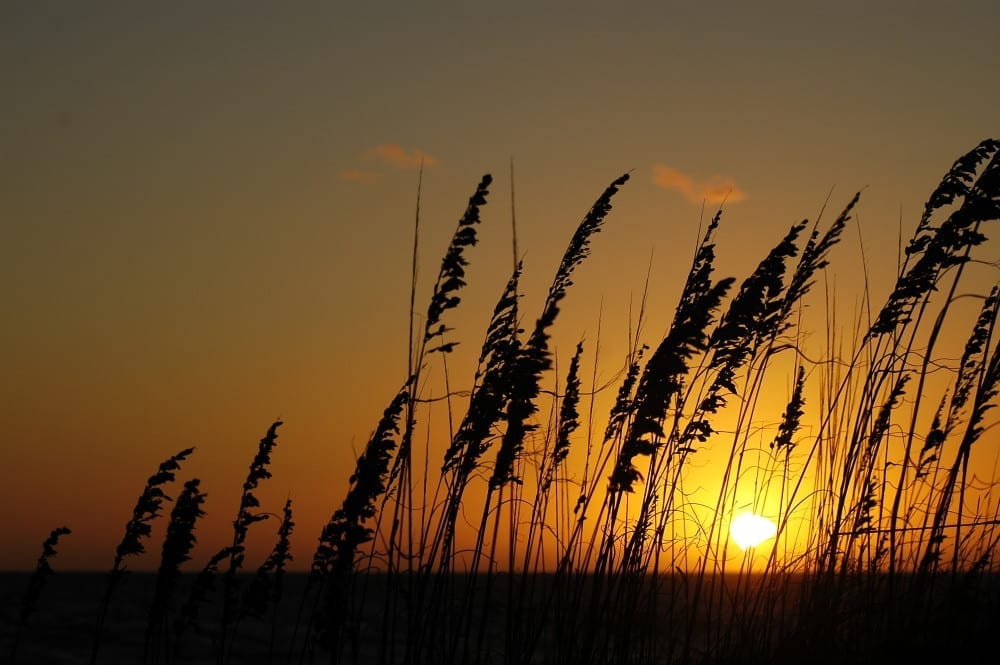 The Outer Banks Stand Up Paddle (SUP) craze rages on because Stand Up Paddleboarding (SUPing) is a great way to explore the majestic waterways of the Outer Banks. And as Kitty Hawk Kayak & Surf School offers the widest selection of SUP tour locations of any outfitter on the Outer Banks, we know the barrier islands inside and out. But once you have had a lesson and are comfortable on a SUP, its time to take the training wheels off and really explore the OBX. Below are our 5 favorite locations to paddleboard on the Outer Banks. Some of these are our tour locations and some are little secrets of ours. If you ever need any recommendations for places to SUP on the Outer Banks, please give us a call at (252) 261-0145 or email at info@khkss.com. It takes a lifetime to stand up paddle all that the Outer Banks has to offer; these are just a few of our favorites. As always, be prepared before you go with water, a map, and be well-versed in the wind directions and weather before heading out.
Our Top 5 Outer Banks Stand Up Paddle Locations
Whalehead Club
The northern Outer Banks is really problematic for accessing the sounds and oceans as much of the land is privately owned with very few public access points. However, the Whalehead Club has a great public launch that is free and open to the public. Head either north or south (depending on the wind) and cruise around the northern Currituck Sound. This is a great place for sunsets, and offers stunning views from the incredible property that is the Whalehead Club. For the super adventurous, head north into the Currituck Wildlife Refuge and cruise around the canals in search of river otters, egrets and osprey.
Kitty Hawk Woods
No SUP trip to the Outer Banks would be complete with our paddling the Kitty Hawk Woods Coastal Preserve. This is the best place to paddle with lots of wind in the Central Outer Banks hands down, and it also happens to be the most scenic. Cruise through the 1,500 acre Kitty Hawk Woods Coastal Preserve. Access this beautiful local via Kitty Hawk Kayak & Surf School at 6150 North Croatan HWY in Kitty Hawk, or the Kitty Hawk Public Boat Launch off of Bob Perry Road. Both locations access the preserve and offer epic stand up paddle boarding. Wildlife seen from this location are otters, osprey, egrets, herons, king fishers and turtles.
Bodie Island
The SUPing on Croatan Sound between the Outer Banks and Roanoke Island is filled with great paddle boarding. This is where we did our Brewathlon Adventure Race and offers several access points that have their pros and cons depending on the wind direction. You can access this local by the Nags Head Public Kayak Launch on 158 on the south side of the Manteo Causeway, the Harvey Sound Public Sound Access off 158, or the Bodie Island Lighthouse park within the Cape Hatteras National Seashore off of Route 12 south. Depending o
n which way the wind is blowing will dictate your launch area. In a strong northeast wind, paddle the south side locations of Nags Head Public Kayak Launch on 158 or Bodie Island. In a strong south wind, launch from the Harvey Sound Public Sound Access. This will assure you glassy conditions and smooth paddling. There are several canals accessible in the Cape Hatteras National Seashore accessible from this side, and is also an epic kayak fishing spot with plenty of grass flats and a hidden lake. Its also a great place for a sunset paddle.
New Inlet Boat Launch in Pea Island
The Pea Island National Wildlife Refuge
is a must paddle spot on the Outer Banks. Many of our guides list this tour area as their favorite place to paddle with one strong caveat: when the wind isn't too strong. But as fickle as the place can be, once you score a glassy evening sunset paddle at Pea Island you will never be the same. You can see the curve of the Earth and an unobstructed view over the Pamlico Sound that is not easily forgotten. But make sure the wind is not too hard out of the north or south. Too much north wind and the area will not be deep enough to paddle, and too much south wind and you will be blown back to Oregon Inlet in minutes. Just watch your weather, and be ready to drop everything for a once and a lifetime SUP trip. Access this gem from Route 12 south on Hatteras Island and watch for the signs. If you're not paying attention you will miss it.
Frisco Woods Campground
Once of my favorite places to paddle in the southern Outer Banks is Frisco Woods Campground. With the huge elbow bend at Buxton, this place picks lots of north and south wind which offers very glassy conditions for SUPing. Also there are lots of canals to explore west of the campground that offer sheltered winding creeks that offer great viewing of egrets, osprey, rays and turtles. Also if you haven't ever camped at Frisco Woods you are blowing it. This camp ground is a locals favorite with sound front camping and Live Oak groves.