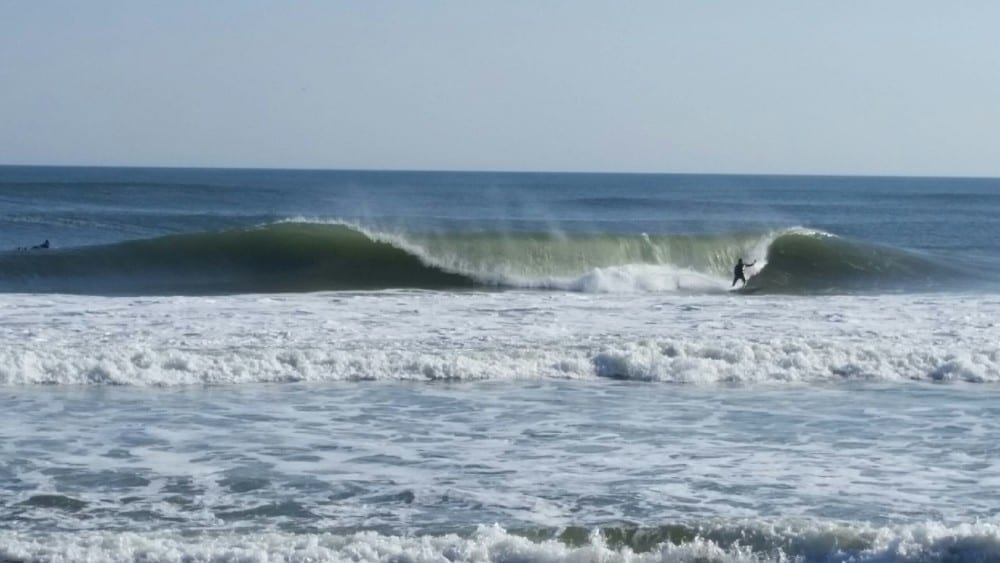 Outer Banks Surf Spots ~ Top 5 on the OBX
Kitty Hawk Kayak and Surf School has been teaching people to surf for 10 years on the Outer Banks. Our certified NSSIA Surf School has long been the leader for surf lessons and surf camps on the OBX. And when you have shared the stoke of the shred with many people, we get asked "What are the Outer Banks Surf Spots that I should shred?" Below are our Top 5 Surf Spots on the OBX.
Avalon Pier
There is no secret that Avalon Pier has some of the best sand in town. It also has the best surfers in the water on any given day. Underground rippers and locally known pros all shred these pits and peaks on the regs. Located in the heart of Kill Devil Hills, this has been a go to spot for great sand bars for decades. Although the crowd can be tough, and the peanut gallery even tougher, getting a good wave at Avalon Pier feels so good. Just don't blow it or you may not get another chance. Experts only.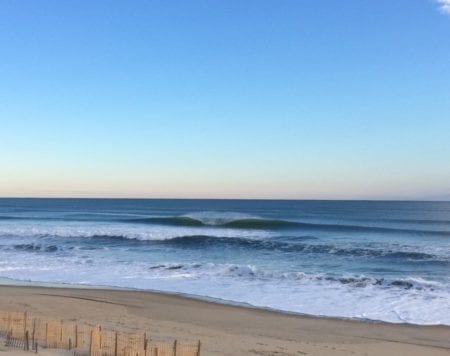 Coquina Beach
This off the radar stretch of magic sand is located at the northern stretch on the Cape Hatteras National Seashore north of Oregon Inlet. This place can produce some really great waves, especially on larger swells. Not quite as heavy and hollow as other spots, this wave can make up for its lack of power with the length of the ride and lack of crowds. Usually this place is surfed with no one else in sight. Just watch out for sharks and make sure to hide your car. All levels welcome.
Pea Island
There are so many options on Pea Island for surfing it is impossible to chronicle it here in a blog post. However, the gist is this: empty hollow beach breaks that are almost as good as Rodanthe (and sometimes better) but with way less crowds. Located south of Oregon Inlet on Route 12, just pull over on the side of the road and start checking it. You never know when you are going to strike gold on Hatteras Island, and many a drive south has been cut short because the traveling surfer found just what the were looking for on Pea Island. Intermediates and up.
Cape Hatteras Light House
This goes without saying, but the Cape Hatteras lighthouse could very well be the best wave on the entire East Coast of the United States. This wave has many moods, from long ripable left hand point break-esque walls, to dredging, hollow spitting tubes. But shredder beware: a heavy local crew who surfs way better than you will be on it, and you could snap your board real quick. Or worse yet you could get dragged over the metal, rusty jetty by a clean up set. But this is a must surf spot for any East Coast surfer. And sometimes its completely empty. Experts only.
Duck Pier
Perhaps the most under-rated (and under-surfed) spot on the entire Outer Banks is Duck Pier. Located on federally owned property by the Army Corp of Engineers in North Duck, this is the longest pier in North Carolina and this thing holds sand like nobodies business. On good days with good sand bars, this wave can be the closest thing to a point break (or Trestles) on the Outer Banks. Long, ripable walls with no one out are common, but accessing the pier is tricky. Expect a long walk in (and maybe a parking ticket), but all of this is worth the price of admission to empty, ripable, A frame walls. And make sure to check both sides of the pier!!! Sometimes you might not even be on the best peak. All levels welcome.